MERCHANDISE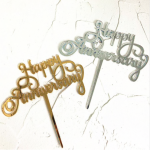 HAPPY ANNIVERSARY CAKE TOPPER
Acrylic Happy Anniversary Cake Topper to make your cake extra special for an anniversary celebration!
Size: about 15 cm tall and 15 cm wide.
€7,50
VIEW OPTIONS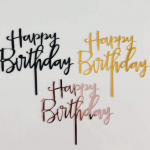 HAPPY BIRTHDAY CAKE TOPPER
Acrylic Happy Birthday Cake Topper to add a special eye catcher to your cake!
Size: about 13cm tall and 14cm wide
Please remove plastic foil in front and back before using on cake.
€7,50
VIEW OPTIONS